Peanut Brittle - Product of the Month February 2022
This classic candy made the Koinonia way is a customer favorite! Our Peanut Brittle is made with organic peanuts from the Georgia Organic Peanut Association, organic sugar, and all natural ingredients. We make it by hand in small batches in our bakery. Sweet, buttery, and delicious!

Norris making peanut brittle in the bakery, December 2019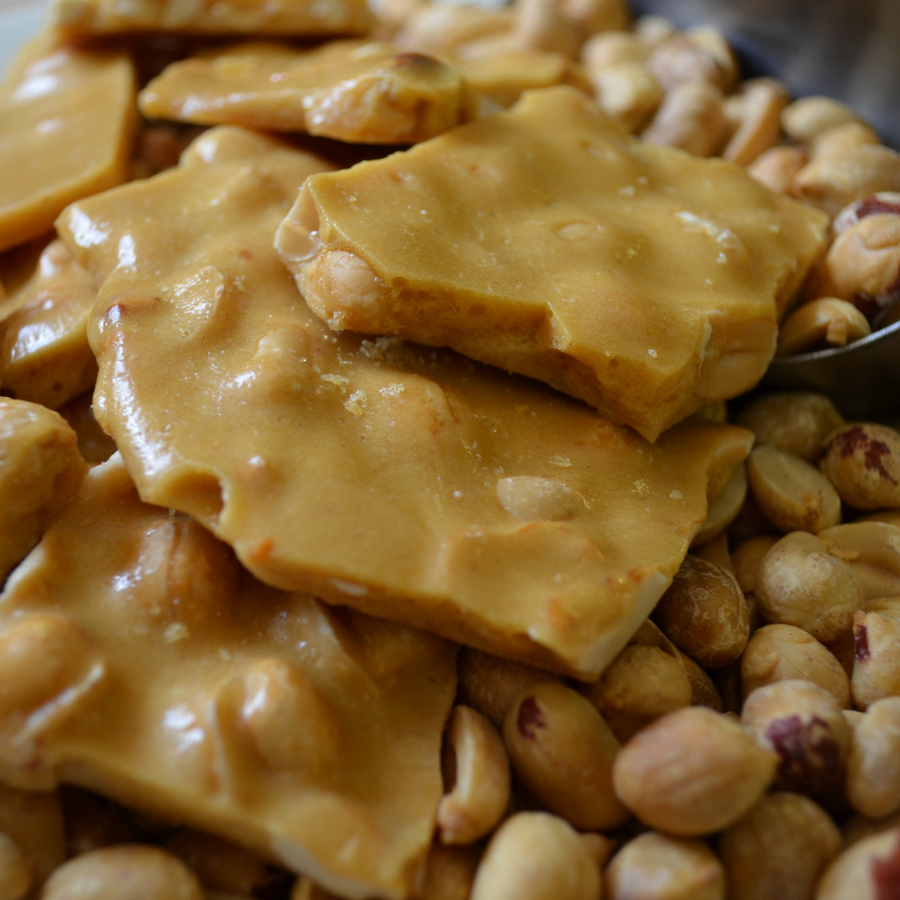 Peanut Brittle is available in 8 oz resealable bags or 12 oz gold tins (perfect for gifts!).

Here's what a few of our customers had to say about our Peanut Brittle:

"A favorite treat in our family. Love the resealable bag, just in case we don't eat it all right when we open it- which is hard not to do. This brittle is delicious!" - Robin

"I'm glad this brittle is in Georgia, otherwise I would be in trouble -- hard to keep my hand out of the bag. Maybe it lasts two days. Try to buy enough to share, but I'm not succeeding." - Gabriele
"The best peanut brittle I have ever tasted! It is buttery and sweet and has lots of peanuts. A true decadent delight!" -Barbara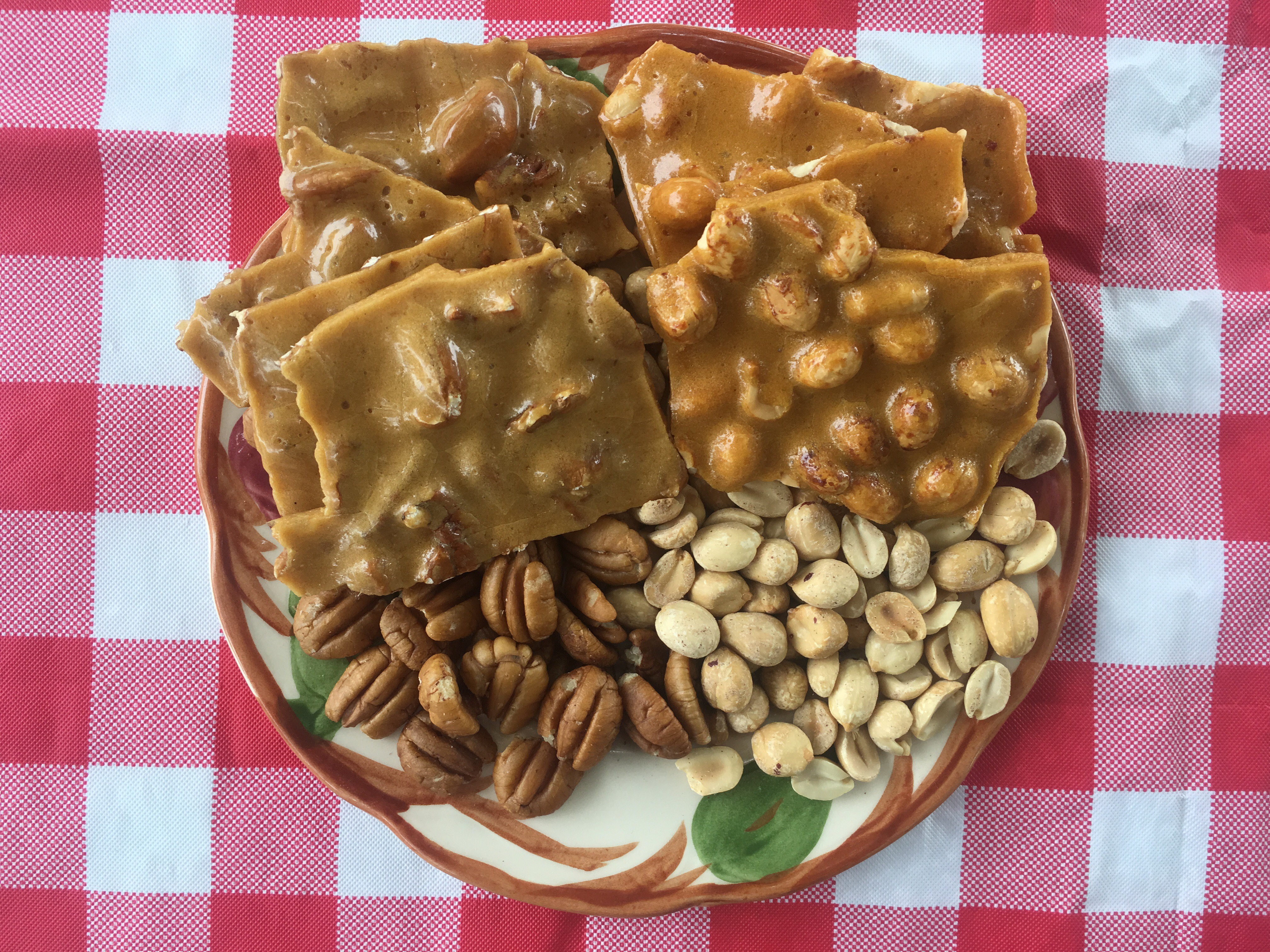 We also have Pecan Brittle- the same delicious classic candy with pecans! Find both peanut brittle and pecan brittle in our bakery section here.